Technology
The world industry has been changing in fast phase for the last 20 years towards high technology with the emergence of highly automated plants and robots, altering some of the complicated roles from workers to automats leading to proper guidance of sophisticated answer.
Over this recent period of time, gloves innovation has been driven mostly by European and ASTM standards. DONGHWA believe it is worth to consider new criteria needs to be developed and fulfilled, in order to meet the market needs. DONGHWA Industry introduces two additional performances platforms, suitable to sustain the developing of a first class products for Hand Safety at work: COMFORT and PERFORMANCE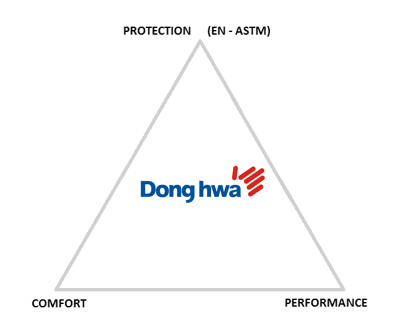 DONGHWA Industry has been developing a battery of new tests in those platforms technology, based on scientific methods. Our team will be happy to share with you more in details the range following those new criteria.