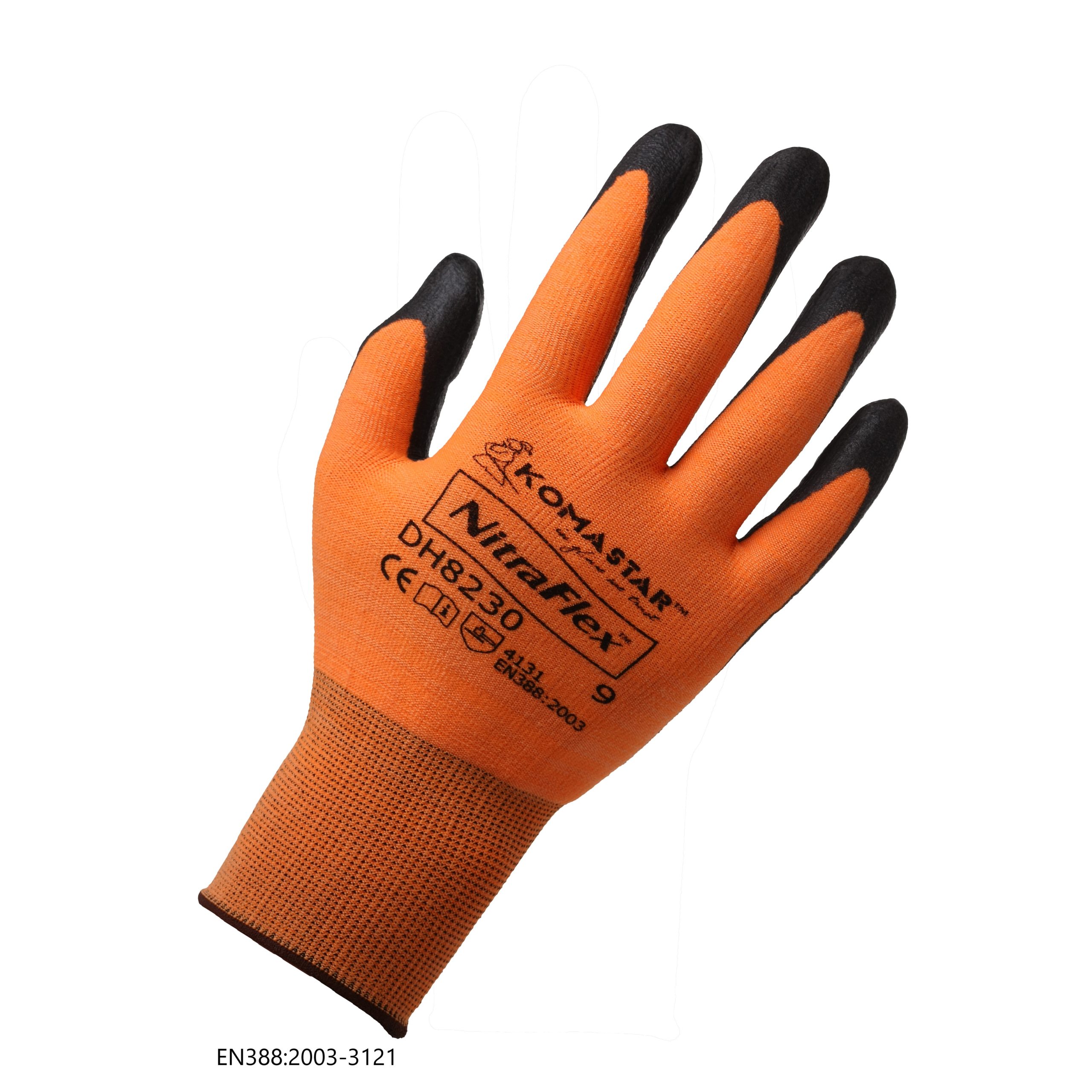 NITRAFLEX DH8230RG
Industrial Protective glove.
Gauge 15 textile liner made of Polyamide HI-VIZ orange colored yarn, coated with nitrile foam -Palm fit design
excellent comfort and dexterity glove. Excellent abrasion resistance and grip in medium – low oily environment. DMF free glove
Applications: Ideal for assembling works. All ambient requires color reference or good visibility for safety purpose.