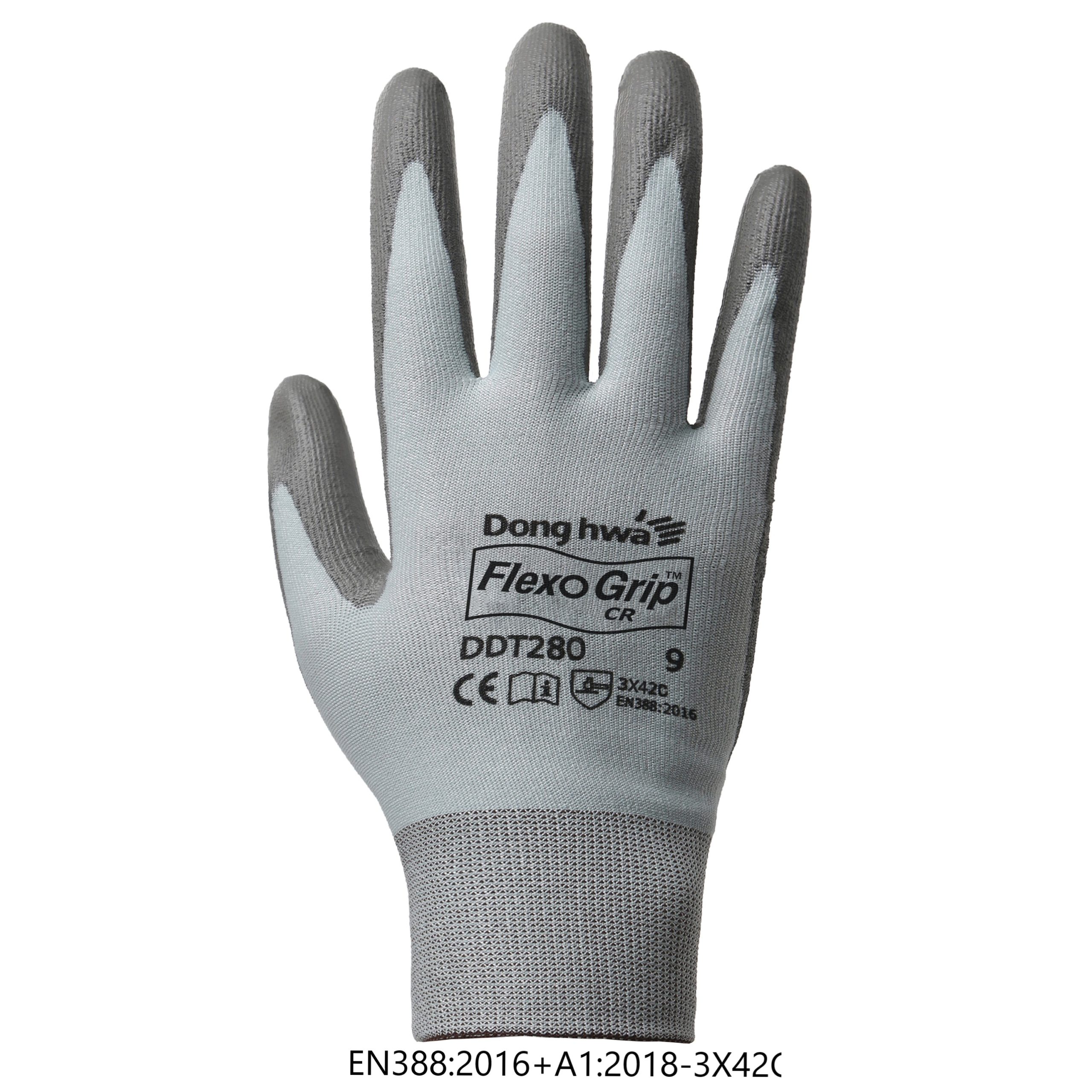 FLEXOGRIP CR DDT280
Industrial Protective glove for cut protection.
Gauge18 textile liner made of high performing fibers including Dyneema® Diamond 2.0 Technology. Glass-free glove – Polyurethane coating on palm and fingers (palm fit)
High flexibility, comfort within the lighter glove offering cut protection
Applications: manipulation of small objects where medium- high cut is required. Assembling works, quality control, automotive, packaging, glass industry.