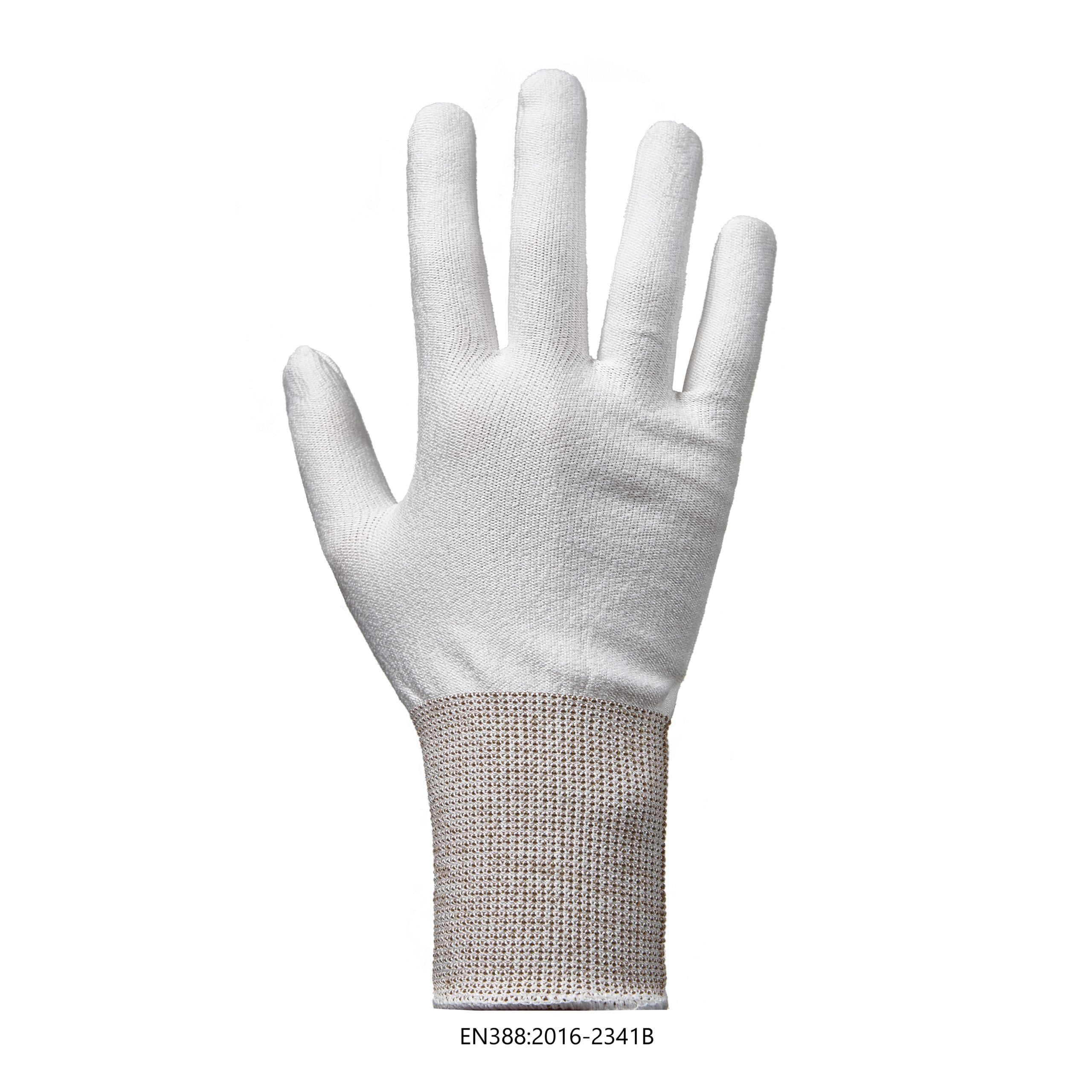 FLEXOGRIP DH6100LC
Ambidextrous Industrial Protective glove for cut protection.
Gauge 13 textile liner made of high technical fibers of combination including UHMWPE fibers with polyamide Polyurethane coating on palm fit design – long cuff knit wrist- Glass free glove – Lint free glove.
Very good comfort and dexterity liner as a double skin.
High level of cut resistance for EN388:2016
Applications: tactile handling parts in industry where cut protection is required .
Used in Inspections of quality control parts especially in car industry ,Plastic injection molding, and food environment ..