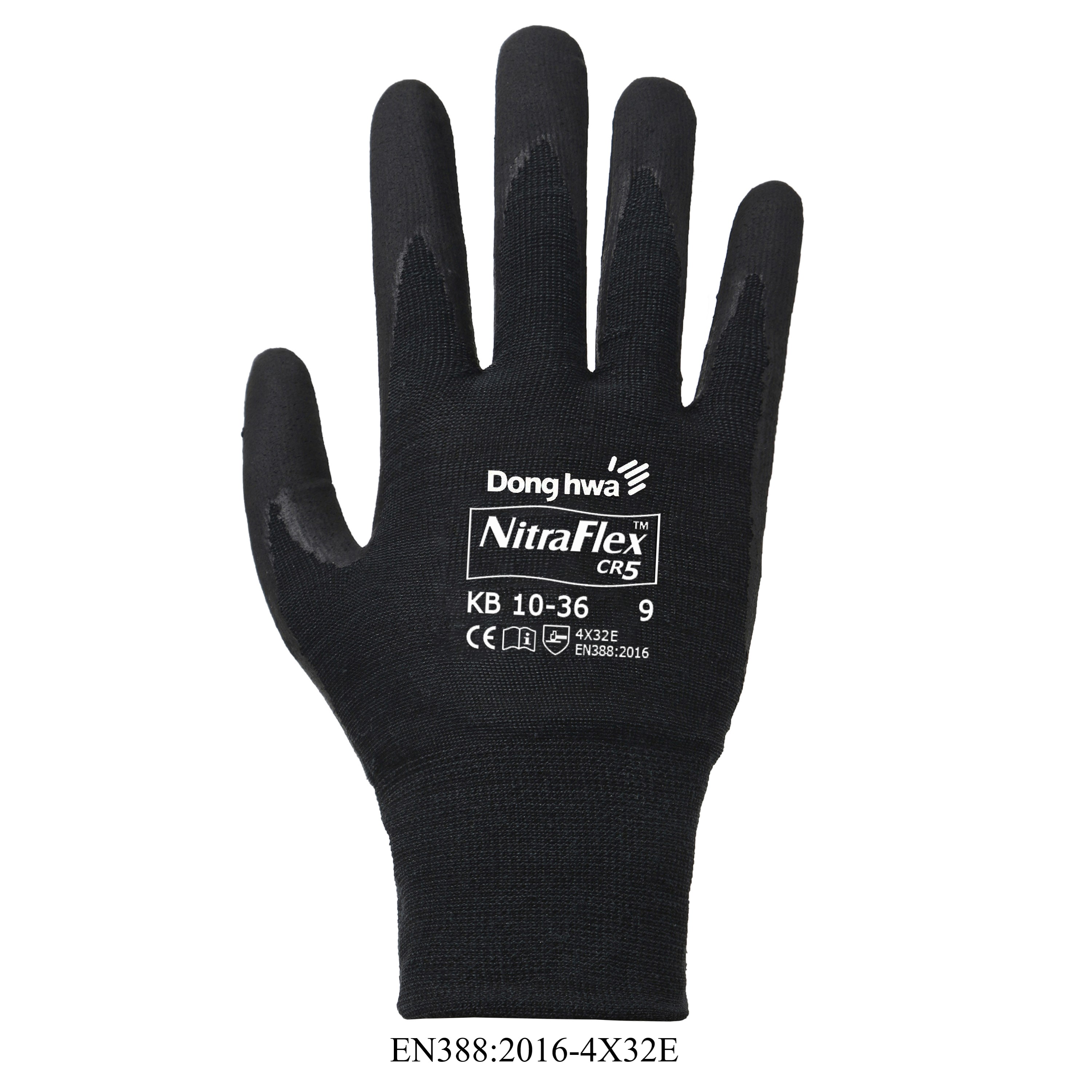 NITRAFLEX™ CR KB10-36
Industrial Protective glove.
Gauge 18 textile liner made of high performances UHMWPE fibers, stainless steel core with polyamide spandex ® , Nitrile foam coating palm fit design .
Lighter glove with high comfort and flexibility offering very high highest level of cut protection. Glass-free and DMF-free glove
Applications: Use for manipulation of objects with medium-high cut protection which is required. assembling works, quality control, automotive, packaging, glass industry, metal wastes recycling centers.