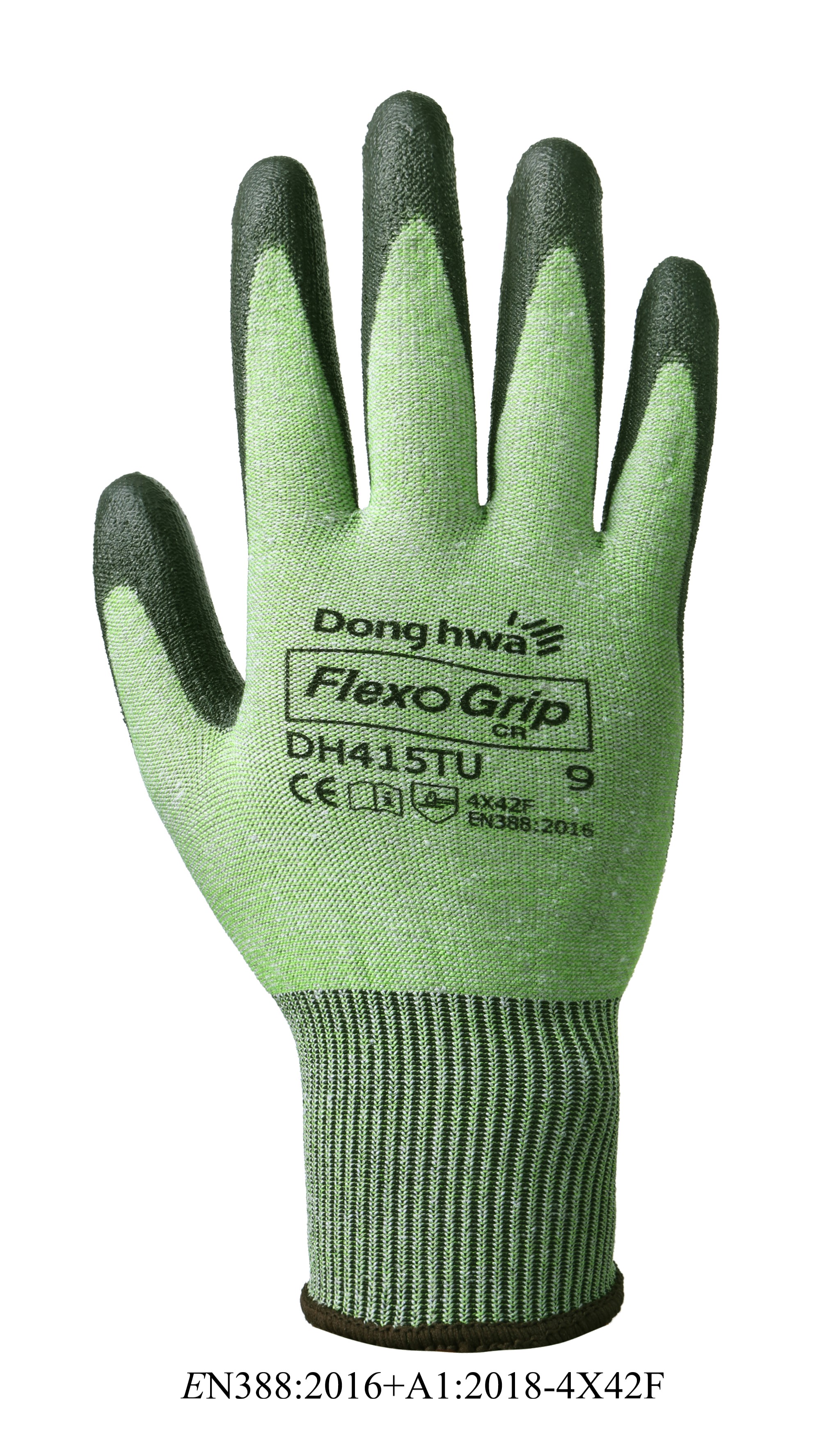 FLEXOGRIP CR DH415TU
Industrial Protective glove for cut protection.
Gauge 15 textile liner made of high performing textile mesh including high modulus wire with UHMWPE fibers. Glass free glove – Lint free glove. Coated polyurethane on palm and fingers (palm fit)
Very good comfort and dexterity liner allow hand palm to feel freshness. Exceptional protection against Cut and abrasion.
Applications: handling sharp metal parts where high cut protection is required.
Use for multipurpose such as mechanical industry, automotive, steel industry, glass industry.