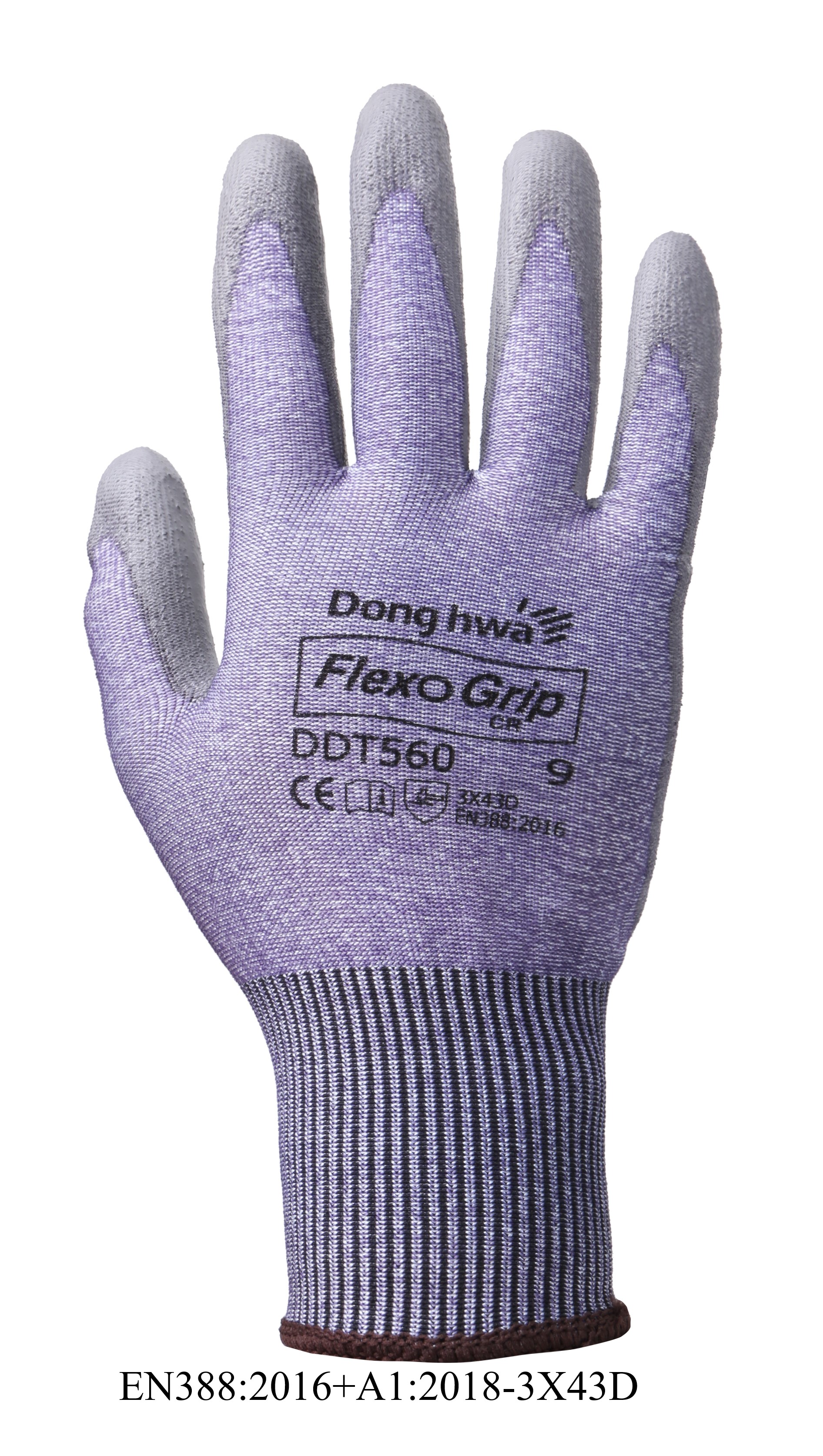 FLEXOGRIP CR DDT560
Industrial Protective glove for cut protection.
Gauge 15 textile liner made of high performing fibers including Dyneema® Diamond 2.0 Technolgy. Glass free glove – Lint free glove. Coated polyurethane on palm and fingers (palm fit)
High comfort and dexterity liner allow hand palm to feel freshness. Optimal protection against cut, very good durability.
Applications: handling objects where medium -high cut is required Multipurpose mechanical industry, automotive, assembly works packaging logistics. Quality control.